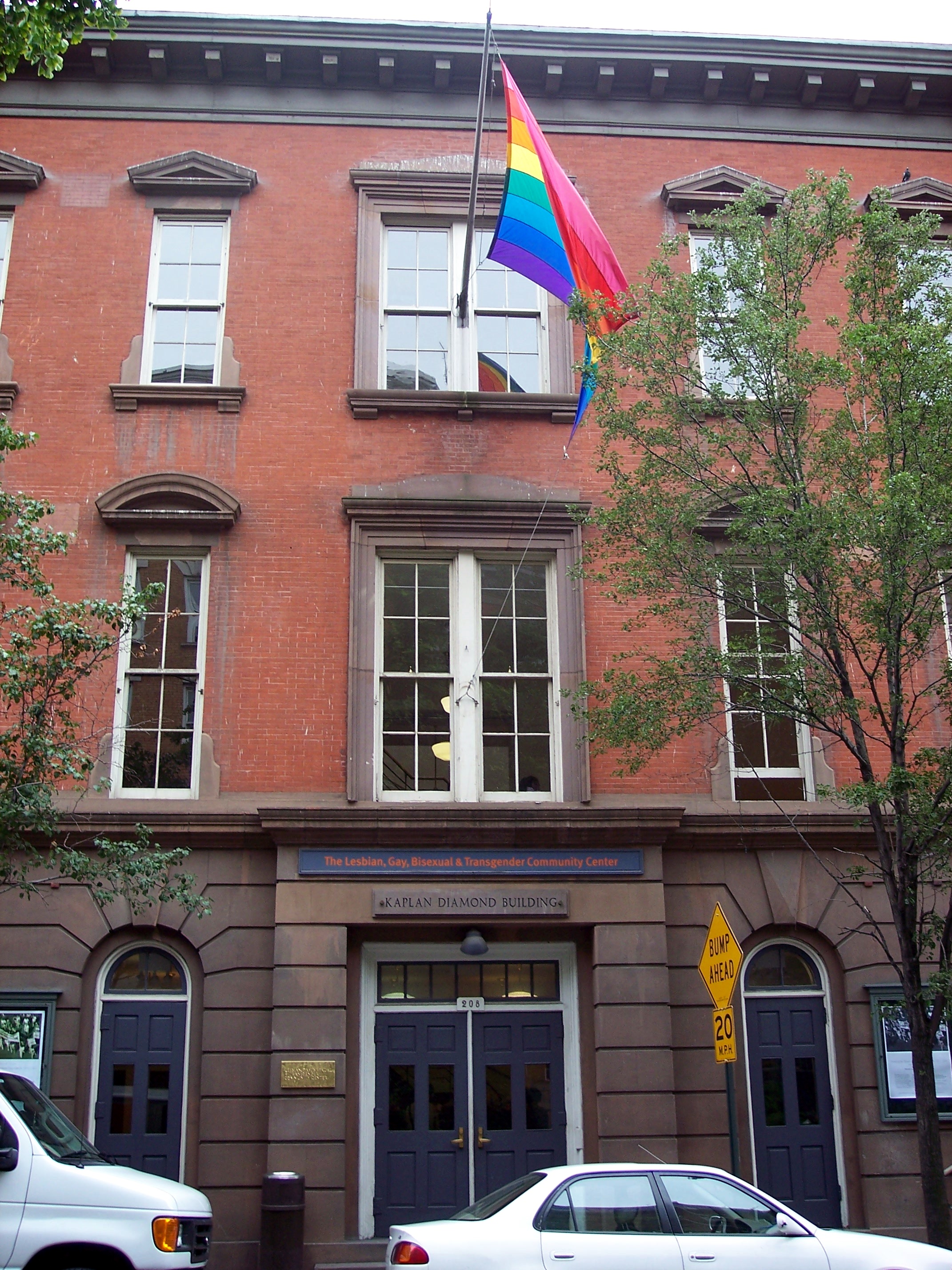 In my family, we know how to get things done!
3:00. Ready to go home and change before going out this evening.
"Conrad, are you going to stay for the department meeting?"
The highlight of the day was towards the end for a two hour department meeting. The Research department is, without a doubt, accommodatingly
hilarious
-- while getting important things done. The meetings go like this: Important business, witty comment, laughter, non-sequester, conclusion, witty comment, laughter, TV show analogy... and so forth and so forth. As many of you
role your eyes
, I'll have you know that the train of thought in these meetings generally make sense, and the witticisms and laughter tend to spark some innovative or new way of looking at something. If not, the comical relief may
keep us from crying
. We've apparently been deemed the Real Housewives of New Jersey; go figure.
After work, I quickly trained from South Ferry to 14th Street -- The Village -- where I set foot in New York City's LGBT center. It was not glamorous by any means; roughnecks and street people littered the lobby, and urban teens drifted outside waiting for
something
. Directed to the back, I found comfort in the wholesome yet queer youth space created by the
Youth Empowerment Services (YES)
. There, groups of queer teens (13-21) congregate to enjoy one another's presences, and engage their community. Excitedly, I introduced myself with enthusiasm, and listen attentively as the calendar and protocols were told to me. Tomorrow I go into register as a participant. On Friday, I'm meeting someone famous. On Saturday, I've been invited to the beach. It's all a lot to commit to, especially when my newest Brooklyn friend, Deenah, sent me a calendar of everything going on that she knows.
Ron is making me mango ice cream.
I bought deodorant and shaving cream today.
Tonight I get an air mattress.
Life is generally ok,
but I'm bitter about homework.
Also, I'm a little anxious about not being in control of whether or not I get to see Jake. That's never a pleasant feeling, but I'm trying not to make a big deal of it. If it happens, then that's grand. If it doesn't, I'll be disappointed. We have our whole lives ahead of us to go to NYC together.
That makes me happy.
CONRAD'S MUST-DO'S:
** LAUGH UNTIL YOU CRY WITH YOUR BOSS.

** ENCOURAGE YOUR CO-WORKER AND OFFER TO HELP MORE.

** ENGAGE THE COMMUNITY YOUR IN.
CONRAD'S MUST-NOT'S:

** SOLICIT STRANGERS ON CRAIGSLIST TO SEE IF YOU CAN STAY WITH THEM FOR FREE.

** FORGET WHERE YOU ARE ON THE SUBWAY.

** DRINK SODA.